Portrayed By
Profile
'CB' Handle
{{{'CB' Handle}}}
Affiliation
{{{Affiliation}}}
Relationships
{{{Production Information}}}
Created By
{{{Created By}}}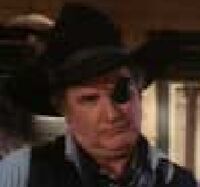 Rufus Z. Coltrane was a law-man in Sleepy City in 1872. He is a fictional character featured in the American television series, The Dukes of Hazzard. The role of Rufus Z. Coltrane was played by James Best.
Overview
Rufus Z. Coltrane was the short arm of the law in Sleepy City in 1872.
He tried to keep a tough image by wearing an eyepatch, which he didn't need.
Like Rosco, Rufus was loyal to his boss, Thaddeus Hogg, and played his part in Thaddeus' schemes.
While clearly related to Rosco, it's not explained what that relation is.
Notes
James Best also played the role of Sheriff Coltrane.
Episode Appearances
Coming Soon!!
Ad blocker interference detected!
Wikia is a free-to-use site that makes money from advertising. We have a modified experience for viewers using ad blockers

Wikia is not accessible if you've made further modifications. Remove the custom ad blocker rule(s) and the page will load as expected.